The Book That Has The Power to Change Your Life. Download Your FREE Copy of Dianetics: A Selection.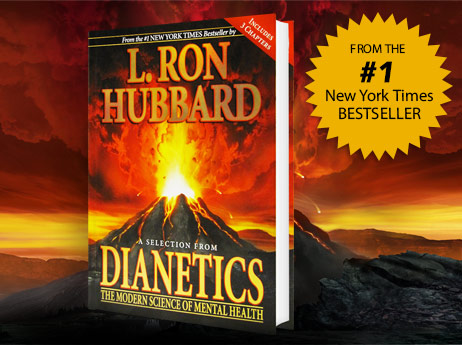 Yours free—Dianetics: A Selection—the first three chapters of the #1 New York Times bestselling book. You will also receive exclusive emails about Dianetics to help you attain your Dianetics goals.
Time tested and proven effective for over 60 years*
Handles Negative Thoughts
Increases self-confidence
More than 22,000,000 copies sold since publication
No use of drugs or hypnosis
Used by professionals in varying fields all over the world
Dianetics can boost self-esteem
Eliminates past physical and emotional pain and losses
Handles mental or emotional barriers to marriages and relationships
*Dianetics: The Modern Science of Mental Health was published on May 9th, 1950
**Individual results may vary
We value your privacy. We will not rent or sell your email address. You can unsubscribe at any time.